Adèle Henriette Elisabeth Nigrin was born on October 4th 1877 in Fontainebleau, where she lived together with her mother Marie Juliette Brassart, her father Frédéric Albert Nigrin, administrator of the canteen of the École d'Application de l'Artillerie et du Génie, and her younger sister Marie Léonie. On January 12th 1897 she married the enterpreneur de peintures Jean Eusèbe Léon Bellorgeot, with whom she took up residence in the village of Marlotte. The meeting that will change her life only occurred after 5 years. In 1902, in fact, Mariano Fortuny moved to Paris to take further research in the theater field and perfect the so-called Fortuny Dome. Together with his cousin Federico "Cocò" de Madrazo, he participated in the artistic clubs of the French capital, where he probably met Henriette.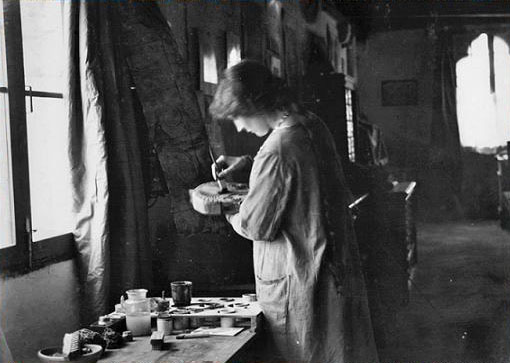 A beautiful, refined and elegant woman, with a diaphanous skin, an intense gaze and soft copper-blond hair. These features conquered the Spanish artist, who not only got into a relationship, but also developed a long creative partnership with her. Despite the disapproval of Fortuny's mother, Cecilia, the connection between the two strengthened, so much so that the couple, returning to Venice, settled at Palazzo Pesaro degli Orfei in Campo San Beneto, and then get married in Paris on February 29th, 1924. In 1907 they officially founded their workshop for printing on fabric inside the palace, where Henriette and Mariano designed the famous Delphos dresses, the Knossos shawls, but also silk velvet garments, from cloaks to burnous, from capes to jackets, from kaftans to theatrical costumes up to furnishing fabrics.
"Ma femme et moi, nous avons fondé, au Palazzo Orfei un atelier d'impression suivant une méthode entièrement nouvelle […]. Cette industrie a commencé par des châles en soie et s'est développée avec des robes […]".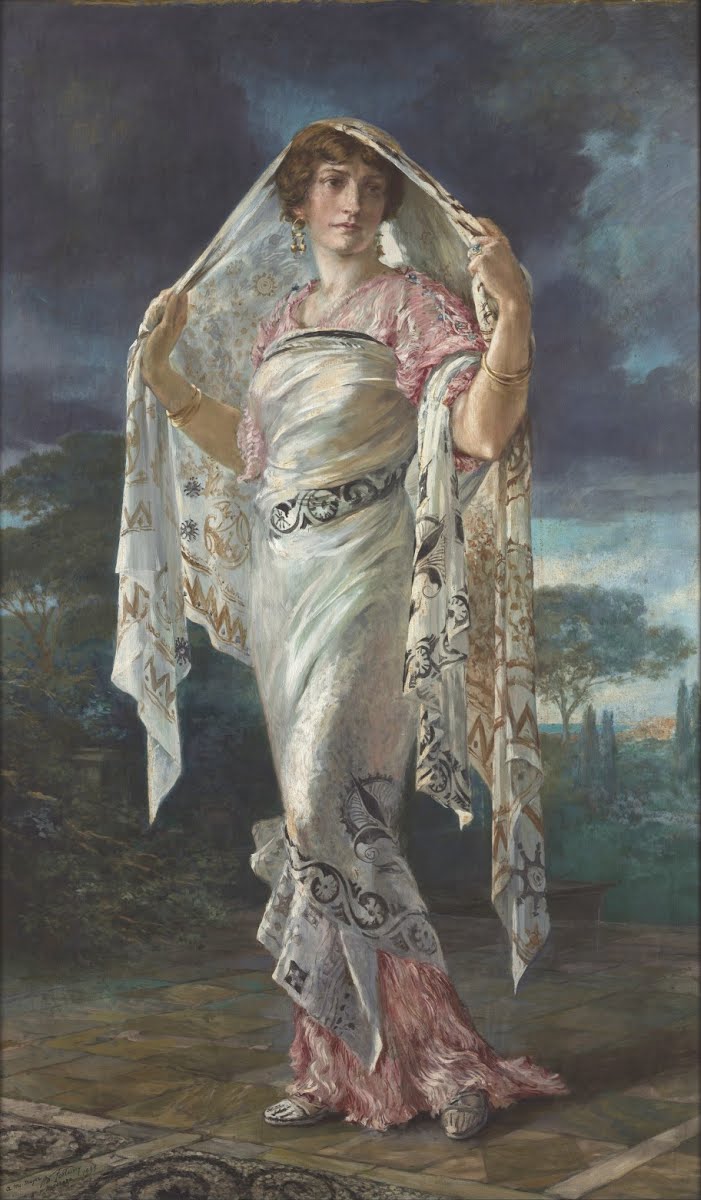 It was an instant success: their creations were presented at the 1911 Decorative Arts Exhibition and shops were opened in Paris, London and New York. While Mariano was in charge of the semi-industrial production of printed cottons for furnishings inside the new factory founded in Giudecca with Giancarlo Stucky, Henriette, who managed the workshop at Palazzo Pesaro, came into contact with a prestigious international clientele. Among the women who wore Fortuny, which was turning into an internationally renowned and extremely elegant brand, there were Marchesa Casati, Eleonora Duse, Isadora Duncan, Romaine Brooks, Sarah Bernhardt, the Countess de Greffulhe, Alma Mahler, Elena and Clotilde Sorolla, lady Berwick, Natasha Rambova, lady Gwendoline Churchill, Lillian Gish and the wives of the poet Edmond Rostand and the writer Arthur Schnitzler.
A muse and a friend, Henriette was the perfect companion for Mariano. They shared the same artistic canons and she was one of the Spanish artist's favorite subjects for his portraits and photographs.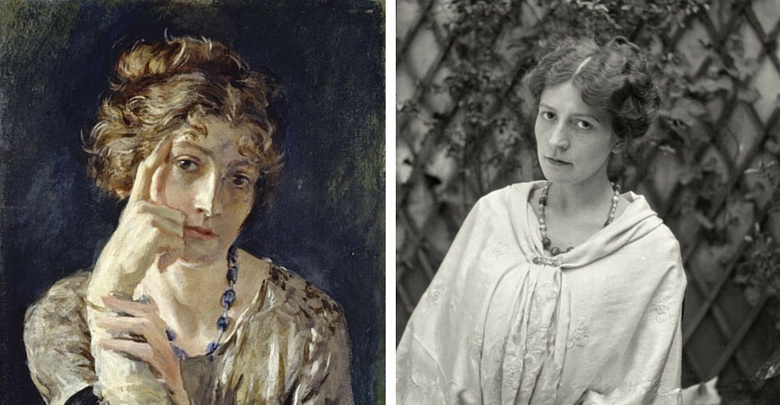 Sources:
I Fortuny. Una storia di famiglia, Museo Fortuny Venezia, Palazzo Orfei, curated by Daniela Ferretti with Cristina Da Roit, 2019
Mariano Fortuny. His Life and Work, Guillermo de Osma, V&A Publishing, 2015
Archivio Fotografico, Palazzo Fortuny, Fondazione Musei Civici di Venezia